OAP Dotun took to social media, claiming that he got a death threat moments after revealing his plan to interview ex-BBNaija housemate, Natacha 'Tacha' Akide.
Recall that Tacha did not go on a media tour after her disqualification, and yesterday, she revealed for her plans to go the tour, with CoolFM being her first stop.
The news stirred a heartwarming reaction among her fans until Dotun alleged that an unnamed person threatened to have him killed over the upcoming interview.
He tweeted: "You send me a death threat over a radio interview. I might have to cancel it… this is way out of line .. I am done. I didn't ask for this interview .. @TeeBillz323  did cos he runs her management but mehn this is way out of line. Damn over a bloody game show!! You threaten me with death really! … naaah! This is way out of line."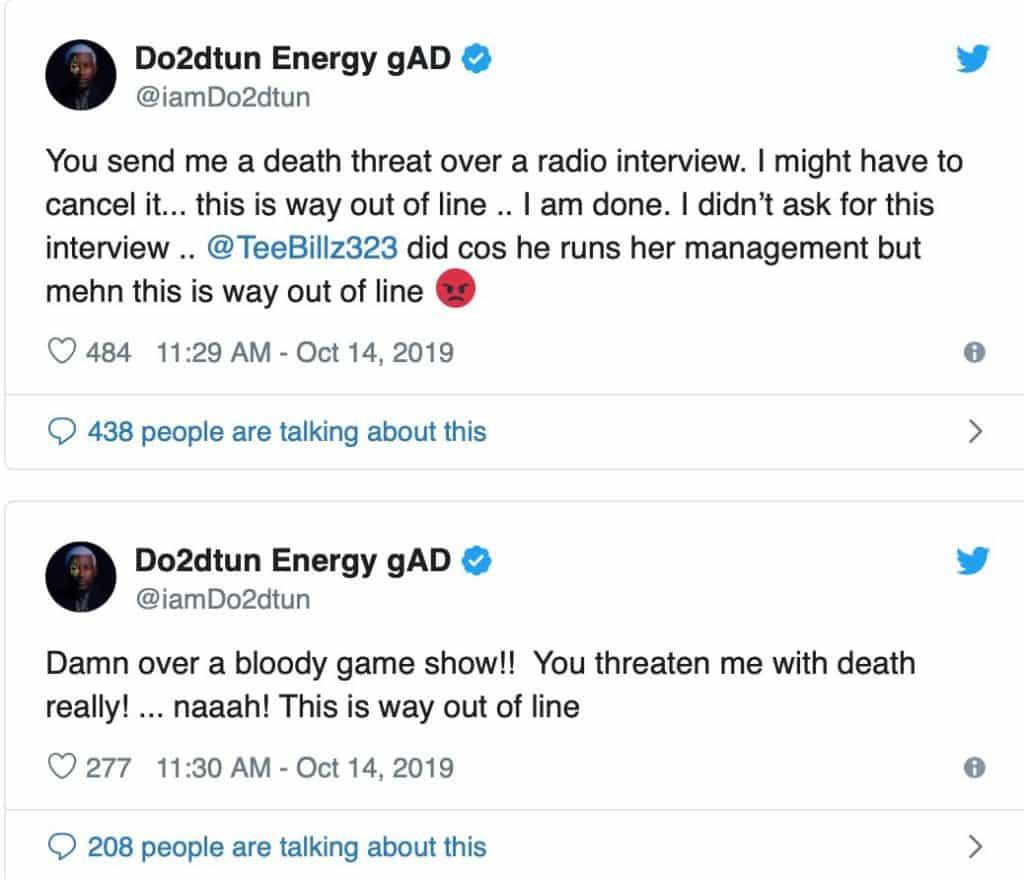 Recall that Symply Tacha  signed a managerial deal with ex-husband of Tiwa Savage, TeeBillz. After Tacha was disqualified from BBNaija, TeeBillz had promised to make her a star if she comes under his management. We await a press release from them.